Medical Equipment
Working with a supplier who understands the stringent requirements of the Medical Equipment industry is critical to your success. Beyond standard and custom fasteners and hardware, AFC Industries supplies Custom Engineered Components and assemblies used in the manufacturing of various types of medical equipment. From small to mid-sized Castings to high-precision CNC machine parts, AFC supplies components and assemblies that save our customers time and money while ensuring their supply chain remains streamlined and efficient. By providing these products as part of a Vendor Managed Inventory Program, AFC is able reduce our customers' on-hand inventory, free up working capital, and provide a sense of security that parts will be supplied on time, in the right quantities, and to the right specifications.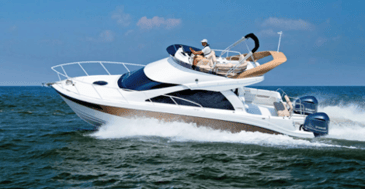 Recreational Boat and Shipbuilding
Leveraging our strong domestic and import stainless steel hardware supply chain relationships, AFC Industries provides Vendor Managed Inventory services for fasteners, hardware, hose clamps, and Custom Engineered Components to the pleasure boat marine industry. Utilizing our Eagle Shield™ brand Chrome-Over-Stainless product, we can offer the cost advantage of 18-8 stainless steel fasteners and hardware with corrosion resistance performance superior to that of 316 stainless.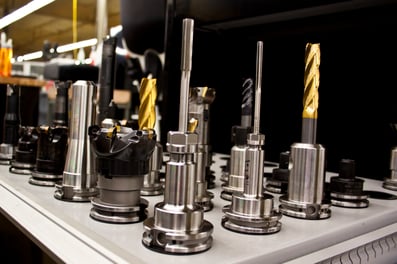 Custom Cutting Tools and Disposable Tooling
Cline Tool, an AFC Industries company, is one of the largest custom cutting tool manufacturers in the United States. Through their 360° Total Solution® program, Cline offers a complete range of custom tooling, integrated supply programs, comprehensive engineering services, tool reconditioning services, complete project management, and as a full-line industrial distributor representing the worlds most respected brands, Cline is your single source solution for everything you need to keep your shop running at top efficiency. Click here to learn more about Cline Tool: Cline Tool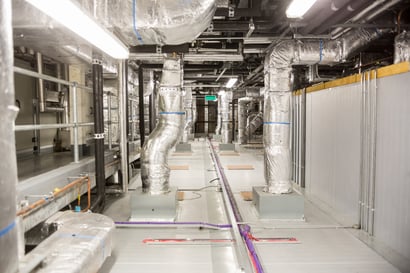 Strut and Hanger Fittings
Through the Master Distribution brand, we offer strut fittings, pipe hangers, beam clamps, metal framing supports, along with connecting fasteners and hardware for the strut and hanger industry as well as fasteners, aircraft cable, and related hardware to the overhead door industry. These products are primarily supplied through authorized wholesale distributors and manufacturers. Learn more about Master Distribution, an AFC Company here: Master Distribution

Military Marine
Askew Marine, an AFC Industries Company, stocks the largest shipyard-specific inventory in the country. Our domestic and DFAR inventory is strategically located close to our customers and is ready for same-day shipment. We maintain certifications for shipyard products including Chemical, Mechanical, Liquid Penetrant and Magnetic Particle Inspection in accordance with NAVSEA requirements. Complete certification packets along with full dimensional inspection reports are available upon request. In addition, we can supply certified product to Federal, MIL-SPEC, AMS and NASM requirements. Product is fully inspected by qualified personnel, utilizing calibrated measurement and test equipment in climate-controlled environments. Learn more about Askew Marine here: ASKEW Marine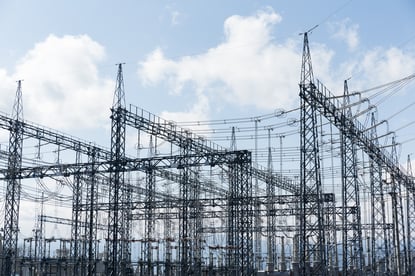 AFC supplies industry standard and custom hardware for the solar, wind, and high-voltage distribution and storage markets. Our pole-line hardware is managed by our Master Distribution brand and is sold primarily through the authorized distribution/reseller marketplaces. We also provide products directly to the solar, wind and electrical distribution markets through Original Equipment Manufacturers and offer multiple service models including VMI, dock to dock, stock and release, vending, and other custom designed inventory management programs.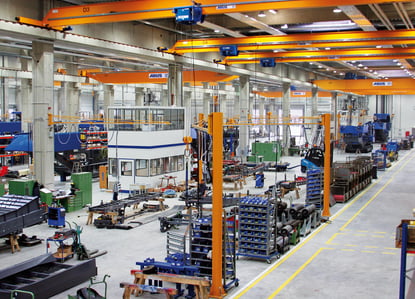 Manufacturers of all type of products rely on AFC Industries to provide them with fasteners, C-class components, MRO and shop supplies, cutting tools, assemblies, kitting, VMI, and other value-added services to ensure their production lines remain efficient and effective at manufacturing world-class products without wasting time, money, and unnecessary resources. Customers have come to rely on AFC Industries to help streamline their operations by following our guiding principles of SIMPLE. Learn more about what SIMPLE means to AFC and our customers and what it can do for you here: Our Culture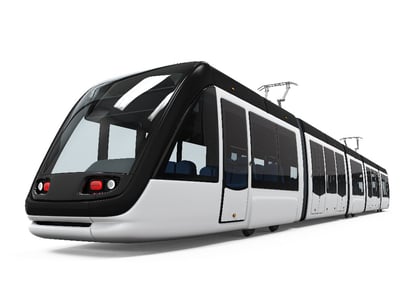 Light rail, locomotive, and other public transportation products traditionally include high-mix/low-volume of assembly components and fasteners. AFC Industries is your one stop shop for fasteners, adhesives, solvents, gas shocks, springs, brackets, cutting tools and fluids, access hardware, wire rope, cleaners, PPE, wire routing hardware, and the list goes on and on and on… And these components can be supplied utilizing an inventory management process custom designed for your manufacturing environment such as vending, RFID, multi-bin VMI, and on-site stores. Learn more about our service offerings here: Supply Chain Solutions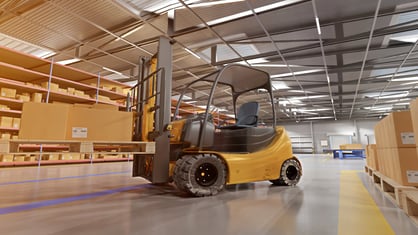 Material Handling and Construction Equipment
Forklifts, access equipment, and other gas/electric powered offroad vehicles offer unique challenges when it comes to assembly components. From high-corrosion resistant coatings and platings and high-strength materials, to wire routing, hose clamps, and hydraulic fittings, AFC Industries is here to support both your product and service requirements. We provide every component you need to build your vehicles, plus the engineering, quality, and inventory management support to make sure the right parts are being sourced from the right suppliers and that they are delivered on time with supporting documentation.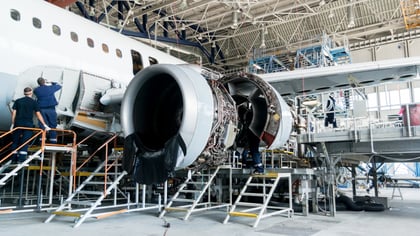 As an ISO9001:2015 + AS9120B certified supplier, AFC Industries is capable of supplying aerospace qualified parts, inspected and ready for assembly at your production facility. Our supply base for Custom Engineered Components for the aerospace market sets us apart from our competitors. In addition to fasteners and hardware, AFC supplies per print special components, manufactured to the most stringent of quality standards and delivered via custom developed inventory management programs to ensure the lowest total cost of ownership while maintaining the highest level of security for your aerospace parts.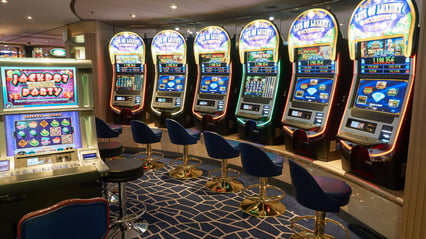 Gaming and Electronic Equipment
Small diameter fasteners, wire routing hardware, labels, custom injection molded components, sub-assemblies, CNC machined parts, and chemicals and adhesives are just some of the products we sell to our gaming and electronics customers. We understand the challenges of seasonality and the need to be nimble with supply in these markets. Our local support staff and supply chain professionals work closely with our customers to ensure a consistent source of supply of all their components, and our engineering staff continually looks for ways to streamline the supply base by offering part consolidation and standardization opportunities.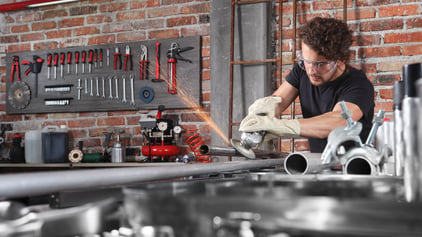 MRO, PPE and Industrial Supplies
More than just fasteners, AFC Industries supports MRO, PPE, and Industrial supplies to our customers through vending and other onsite supply programs. Some of the items we provide are hand and power tools, drill bits, abrasives, safety glasses, ear protection, lubricants and chemicals, thread locker, brushes, endmills, cleaning supplies, and a host of other consumable items. Our supply base of ancillary products allows you to reduce vendors and save transactional costs when you combine these products with one of our VMI programs for your fasteners and assembly components.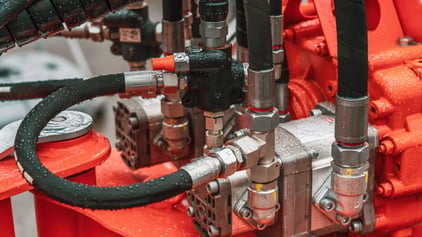 Managing high-pressure fluid is serious business, so you don't want to trust your supply chain to just anyone. AFC Industries has experienced, knowledgeable, and dedicated engineering, quality, and supply chain professionals who can help you source the right parts for the job while maintaining adequate stock when you need it. We offer a complete line of hydraulic fittings, hoses, and assemblies in addition to our extensive offering of fasteners and assembly components. All of these products can be supplied via an inventory management system designed for your production environment.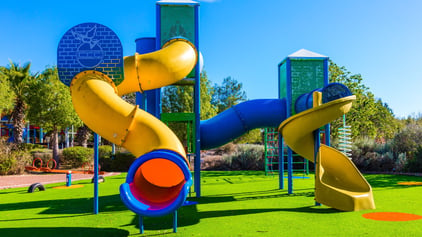 Recreational and Consumer Products
Life is more than just work! AFC Industries supports many customers in the recreational and consumer products industries including pool and spa equipment and accessories, offroad vehicles, cutlery, gaming, bicycles, and many more. We understand the importance of end user safety when it comes to these products and will work closely with you to help develop solutions that protect your employees, customers, and business. From environmentally friendly coatings and materials to reductions of sharp edges and surfaces, the engineers at AFC Industries will work with you to provide a solution that improves your assembly operations while increasing enjoyment from your customers.
Ready to start a conversation with AFC Industries?
Locate a rep in your area.