A Management Team Devoted to Quality & Growth
AFC Industries is committed to empowering our regional business leaders while providing strong, unified overall direction from a flexible management structure.
We're focused on finding simple approaches to meet customer needs, with a leadership that's committed to our growth and innovation. We're fortunate to have some of the industry's best and brightest minds leading this charge.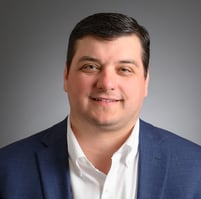 ---
Kevin Godin – Chief Executive Officer
Kevin is responsible for the overall management and strategic direction of the company. Kevin is active in the distribution industry and currently serves on various boards including serving as President of the board of directors of the National Fastener Distributors Association (NFDA). He holds a BA from the University of Michigan and an MBA from Pennsylvania State University.
---
David Pecore – Vice President of Corporate Development
Dave is responsible for Mergers & Acquisitions, financial integration, and strategic projects for AFC Industries. A CPA who began his career at Price Waterhouse, he has over 29 years of professional experience as a finance and accounting executive. Dave has extensive experience on both the investment and operating sides of the business. Dave holds a BS in Business Administration from West Virginia University.
---
Steve Davis – Chief Financial Officer

Steve is responsible for all the financial and accounting functions for AFC Industries. He has a diverse background in financial and operational leadership positions in both public and private equity backed companies. Steve has extensive experience in manufacturing and distribution environments, including three years as an expatriate in China. Steve holds a BS from Bradley University and an MBA from Northern Illinois University.
---

Kevin McCarthy – President, North America
Kevin is responsible for defining and executing AFC's strategy to drive long-term, profitable organic growth, and for the overall management of sales and operations for the company. Kevin has been active in both the manufacturing and distribution segments of the fastener industry for more than three decades and has held several executive leadership positions during that time. Kevin holds a BS in Finance and Business Management from the Muma College of Business at the University of South Florida.
---
John Kovatch – Vice President of Sales
John is responsible for the development and execution of the AFC strategic sales plan. He has held positions in the manufacturing and distribution segments of the fastener industry for nearly 30 years, including leadership positions in sales, supply chain, program management, and engineering. John holds a BS in Industrial Technology from Kent State University, an AAS in Mechanical Engineering, and an MBA from Pfeiffer University.
---

Peter Glynn – Executive Vice President
Pete is member of the corporate M&A and Integration team at AFC Industries and takes on strategic integration projects. He has been in the industrial fastener industry for almost 24 years in a variety of roles, including several years living and working in China. Prior to joining the fastener industry, Pete spent several years managing materials and parts logistics in the airline industry. Pete holds a BS in Business Administration from the University of Northern Colorado.
---
Tom Riley – Vice President of IT
Tom has corporate responsibility for Information Technology. In addition, he has executive oversight of system and infrastructure integrations throughout the AFC organization. Prior to joining AFC Industries, he held positions in project management, quality, operations, and IT within the aerospace, healthcare and defense industries. Tom holds a BS in Production Management from Miami University.
---

Steve Cardwell – Vice President of Quality
Steve is responsible for AFC's continued adherence to our ISO and AS9100 Standards and compliance to ITAR regulations, as well as the execution of the company's Continuous Improvement process. Prior to joining AFC Industries, Steve held positions in Quality Management and Product Management working primarily in the automotive/heavy truck, aerospace, and defense industries. Steve holds a Bachelor of Chemistry degree (ACS) from Purdue University, and a Masters of Business Administration from Indiana Wesleyan University.
---
Todd Brogan – Vice President of Operations
Todd is responsible for ensuring AFC operations execute efficiently and effectively to meet company and customer objectives. He has more than 25 years of industry experience, holding leadership positions in supply chain, operations, and continuous improvement. Todd holds an AS in Mechanical Engineering from Worcester Industrial Technical Institute, a BS in Business Administration from Oglethorpe University, and a Master's in Business Management from Georgia Institute of Technology.
---
Morgan Burgoyne – President, TFC Europe
Morgan is responsible for the growth and expansion of the TFC Europe division. He has been involved with the Industrial Fastener sector since his early 20's holding positions in finance, operations, and sales. In 2007, he supported the MBI of TFC Europe Ltd starting as Chairman of the Group until taking over day to day control as Managing Director in 2010.
---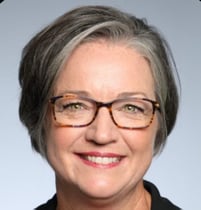 Kristen McDonald - Vice President of Human Resources
Kristen has responsibility for oversight of all Human Resources functional activities, engagement, and leadership development. She has 25+ years as a HR professional to include working in Fortune 500 and most recently Private Equity portfolio companies. She has held various positions in HR and Supply Chain within the manufacturing, services, and supply chain industries. Kristen holds a BS from the University of Wisconsin - Green Bay.
---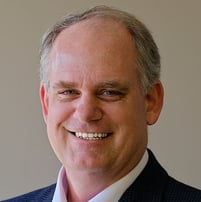 Tom Hagerty - President, AFC Tooling Group
Tom leads the AFC Tooling Group of companies, specializing in custom cutting tools for a variety of applications. He has over 30 years of experience working in the building materials distribution industry, working his way up from shipping and receiving to multi-site management, to executive positions. Tom holds a BS in Business Administration from Saginaw Valley State University.
---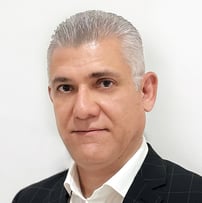 Antonio Ron - President, AFC Industries de Mexico
Antonio is responsible for leading the growth and national expansion of AFC Industries de Mexico for the entire Sales and Operations of the company. He has been in the Manufacturing and Distribution for the OEM and CM industries for almost 25 years, with leadership positions in sales, and program and business unit management. Antonio holds a BA in International Business from the University of Valle de Atemajac from Guadalajara Jalisco.
---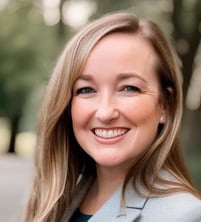 Angela Philippart - Vice President, Supply Chain
Angela is responsible for the strategic direction of supply chain management at AFC Industries. Angela's background includes over 25 years of fastener distribution experience, where she's held various purchasing roles. She holds a Master of Business Administration focused on Global Management and is an APICS Certified Supply Chain Professional (CSCP).
Ready to tackle your supply chain inefficiencies?
Put your trust in the experts at AFC Industries.