Value Added Inventory Management Services to Fine-Tune Your System
The value added services we offer beyond our standard inventory management solutions and products can help fine-tune and customize your program for optimal efficiency. Whether your goal is to increase your inventory turns, reduce your space requirements, increase your productivity—or all of the above—we can help get you there.
Our Value-Added Services Include:
Kitting & Assembly

We manufacture kits and light assemblies that include standard and custom components, instruction sheets, and custom labeling to simplify your internal processes and reduce your overall costs. We include material supplied by you and/or sourced entirely by AFC.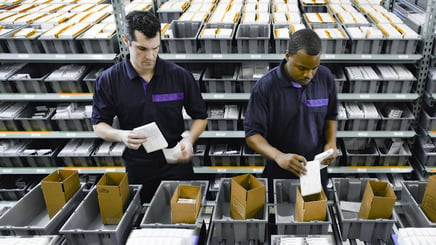 Get accurate counts at low costs with our high-speed bagging equipment. Each bag can be labelled with custom information, saving you time, and simplifying your supply chain. Need a product packaged and ready to send to your end customer as a service item or product of your final assembly? We custom package your products with your logo, part number, barcode, and other information needed for end-customer sales.
Read more about our custom packaging services.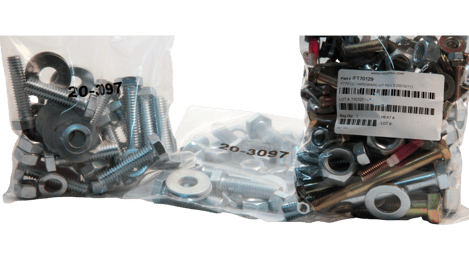 Ready to start a conversation with AFC Industries?
Locate a rep in your area.