Streamlined Class-C Component Sourcing & Supply
We know you have thousands of places you can buy fasteners and other assembly components. Our product specialists take the intensive legwork and confusion out of sourcing C-parts. Our area of expertise is finding solutions to procurement challenges you take for granted.
We negotiate directly with production facilities in order to secure the best-quality products at the lowest price, and give you insight into the procurement process with detailed reports that help you measure our progress.
Standard Fasteners
Standard fasteners—including square bolts, hex bolts, carriage bolts, plow bolts, cap screws, lag screws, nuts, studs and rivets—come in many types and sizes for a vast range of applications, from vehicle assembly to farm equipment manufacture to plant machinery, furniture and even toys. Put simply, standard fasteners are what hold everything together. Every fastener we carry meets internationally recognized standards from leading organizations including, IFI, DIN, ANSI, ASME, ASTM and ISO.


Engineered Solutions
When you have a specific or demanding application for which standard fasteners won't do, an engineered solution is most precise and accurate. One of our product experts can help define and source the exact engineered solution for you, at the right cost.

Proprietary Brands
When you have a specific brand in mind, our product experts can source it. We can procure the most popular and well-rated proprietary brands.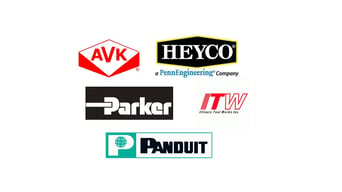 Class-C Components
We'll help you source all types of C-parts such as cable ties, fittings, gas springs, gaskets, hinges, keys, latches and more. We'll expose cost drivers in your C-part sourcing and determine the best purchasing options from our global resources. Our trusted role is to find the most economical and efficient way to get you the products you need from the best vendor solutions across the U.S. and throughout Europe and Asia.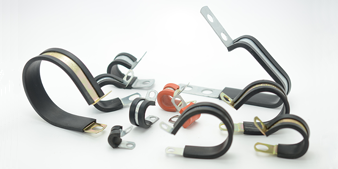 Custom Engineered Components (CEC)
If your needs call for something other than a fastener, we can help. Our CEC Division has the capability to source wire forms, castings, injection-molded products, forgings, machine parts and several other to-print components that you use for production. Let us drive cost out of your supply chain by leveraging our validated supply chain partners.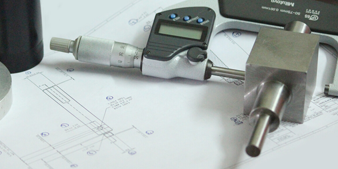 Kitting & Assemblies
Finished kits delivered for production or to your customer helps reduce your inventory requirements and simplify your processes. Kits typically include custom components, labeling and instruction sheets. We partner with manufacturing companies with automatic-packaging equipment who can meet your special needs, whether you require on-demand fulfillment or in-house stock inventory. And whether your requirements include assembly kits containing fastener items or in-field repair kits with many parts, our resources can deliver to your exact specifications. We can provide any standard or custom components you require, along with instruction sheets and custom labeling.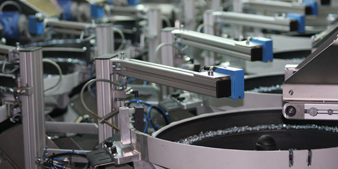 Ready to tackle your supply chain inefficiencies?
Put your trust in the experts at AFC Industries.