We are proud to offer Eagle Shield™ a unique development in plating technology that offers decorative chrome performance and appearance for less.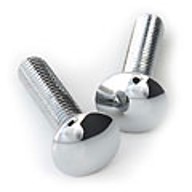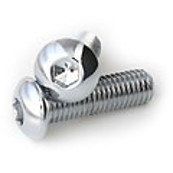 Eagle Shield™ offers a non-tarnishing finish that provides superior salt spray performance when compared to decorative hexavalent chrome plating solutions.
Eagle Shield™ provides superior corrosion resistance to 316SS fasteners that can experience free iron transfer rusting…

316 Stainless Steel Plain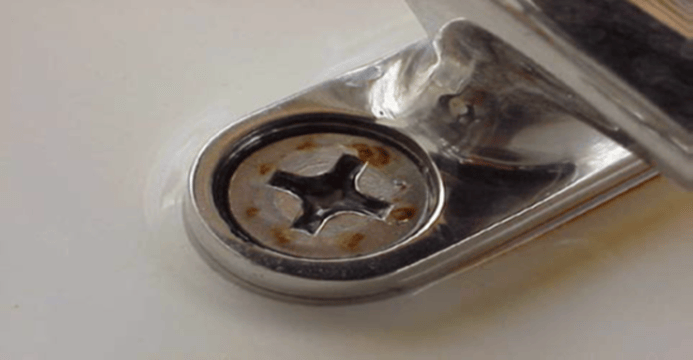 18-8 Stainless Plus Eagle Shield = 200 Hour, NO CORROSION!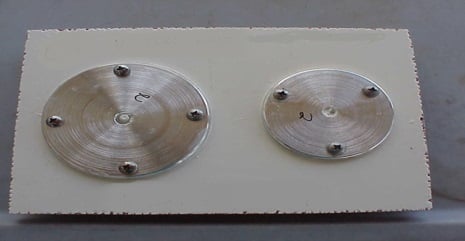 Eagle Shield™ has a repeatable bright white color and provides consistent corrosion protection with every lot produced:
Lower cost compared to 316SS
Superior Corrosion Resistance
Bright, Clear, Consistent Finish
Never Flakes or Peels
Domestically Applied
Each lot of our patented Eagle Shield™ chrome over stainless fasteners goes through numerous testing procedures to insure the highest quality finished product available.
As a final test we "crush test" fastener from each lot to ensure there is no chrome flaking.
It's easy to see from the photos why Eagle Shield™ is the preferred chrome over stainless coating in the industry today.
Ready to tackle your supply chain inefficiencies?
Put your trust in the experts at AFC Industries.